The go-to virtual graduation software
Make your virtual graduation memorable and joyful for your graduating students with ease
and professionalism
Virtual graduation made easy
COVID-19 has made in-person events risky. As a result, institutions have looked for alternative ways to celebrate the graduation of their graduates. GradPak can be one of your solutions!

GradPak is an end-to-end virtual graduation solution that enables you to host a customized virtual commencement ceremony with ease. From institution website-hosted registration for convocation to delivering personalized graduation clips, GradPak is a highly customizable virtual graduation platform suitable for institutions of any size. GradPak enables your graduates to purchase commencement memorabilia (institution-labelled mugs, pens, diaries) right from the dashboard. You will be able to help your students make their graduation experience complete while promoting your institution through its proud future alumni.

The registration process of GradPak can be customized to fit the specific needs of your institution, whether it is a university, college or high school. You can have a conventional step-by-step registration system. The students have to register with their student ID to enter your institution-branded GradPak portal. Once the student is inside the portal, all the services/items you want to allow for the event are displayed. All you will have to do is to embed the link to the portal within the event page on your institution's website. After submitting the required information, their registration for the online graduation ceremony would be complete.


GradPak creates a branded and personalized graduation slide for each of your students in real-time. The built-in smart technology pulls graduate information such as formal name, home city, degree title, and/or Latin honors from information your institution provides. The student then uploads a photo, their name pronunciation, and an optional personal statement. GradPak then instantly generates a slide for the graduation applicant. Students see a preview of the slide after clicking the "submit" button. Additionally, you can allow the prospective graduates to upload pictures and videos of their choice to be included in their personalized slides.
Administrative functions enable institution staff to review and edit slide content uploaded by graduates before its inclusion in the ceremony video. The slide makes a wonderful gift to your future alumni. When shared on social media, your graduates both celebrate their success and put your institution name in front of thousands of their friends.
There is nothing more important to a graduate at a commencement ceremony than having their moment of recognition. Their name being pronounced correctly is a critical component for that celebration of their achievement. For this reason, GradPak collects both phonetic information and audio files from each prospective graduate to ensure their moment is not marred by a wrongly-pronounced name. Graduates and their families will appreciate your institution's commitment to professionalism, sensitivity and sincerity towards the proper recognition of each student.
You can use GradPak to ensure perfect pronunciation of your students' names in two different ways -
Either way, you will have total control over the process.
Your virtual graduation can be hosted on GradPak. The ceremony consists of an introductory video and speeches from university dignitaries in conjunction with award conferrals. The conferral of every graduate's degree will be presented with the display of their graduation slide. You can either provide the name reader or have GradPak coordinate to have a professional name calling expert read the names of each graduate.
Transform the way you manage your graduation ceremonies
Coordinate all of your virtual graduation services in one place
GradPak portfolio
GradPak is used to successfully organize graduation events by prominent institutions in both the United States and Australia.
GradPak is the software backbone for Purdue Global's registration process and slide-creation engine for their virtual ceremonies.
Graduates created individual slides with personal testimonial videos to use in Brandman's virtual commencement in spring of 2021
GradPak works at smaller community colleges as well!
Medical students want to celebrate their achievement! GradPak is a great solution for professional schools as well.
Luther is a private, not-for-profit Baccalaureate College. GradPak slides were a memento for each graduate and used in their virtual ceremony.
GradPak coordinates the registration, regalia distribution and guest tickets for over 16,000 graduates each year at 32 ceremonies.
GradPak handled the tickets for over 23,000 guests at their commencement ceremonies.
GradPak captured regalia information and smooth distribution of over 5,500 robes at their commencement ceremonies.
GradPak registers graduates, coordinates robe distribution, handles the orders for class rings, souvenirs, and plaques, as well as coordinating on-site flower orders, live-streaming of video and guest ticketing.
GradPak registers graduates, coordinates robe distribution, handles the orders for class rings, souvenirs, and plaques, as well as coordinating on-site flower orders, live-streaming of video and guest ticketing.
GradPak registers graduates, coordinates robe distribution, handles the orders for class rings, souvenirs, and plaques, as well as coordinating on-site flower orders, live-streaming of video and guest ticketing.
GradPak photographed 10,000 students crossing the stage over 24 ceremonies in a single day.

We were looking for a simple, efficient registration system for our graduates and GradPak was the solution! Their registration portal is extremely user-friendly and easy to navigate for not only the graduate but for us as the administrators. It is a one-stop system for our graduates to register, create their graduate slide (including photo and video), audio name pronunciation, ticket requests and much more. Their team helped us build a portal that met our needs and provided solutions to best meet our graduates' needs. Efficiency was what we were looking for and they were the answer. I strongly recommend Reed Graduations and cannot be more satisfied with their services, they possess a can-do attitude in every element of their service and 'just get it done', always resulting in quality output.
Beth Smith
Senior Campaign Manager, Purdue Global

GradPak's virtual commencement product was just what we needed to pivot quickly during the pandemic from our customary, in-person event and put together a virtual event in keeping with all the pomp and tradition that our constituents expect. GradPak's online slide builder provided our graduates with a user-friendly way to upload their information, photos, etc. The instant proof that graduates could review and know that their info would be presented accurately during the virtual ceremony was appreciated. From an admin perspective, the GradPak team was very accessible, flexible, and responsive to our needs, offering hands-on support throughout the event planning season.
Sharon Tankersley
Commencement/Student Services Coordinator, Frontier Nursing University, Kentucky, USA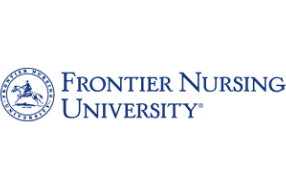 Your best end-to-end solution for virtual, hybrid or in-person graduations